The "NoMo Smoke" Smokeless Pellet Fire Pit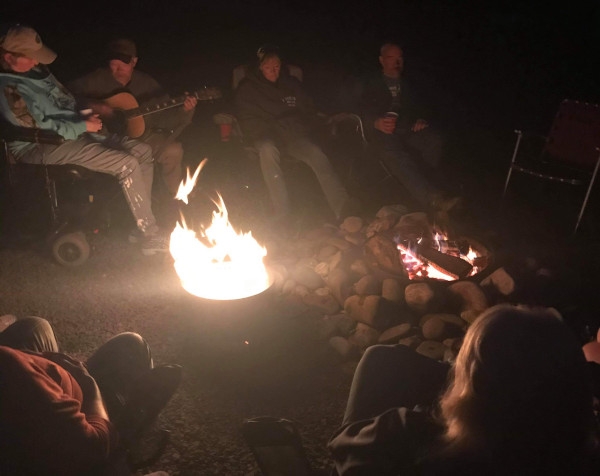 Solid, Made in USA Fire Pits!
Designed to burn wood pellets!
Best of all, it's virtually smokeless!
Proudly made in the USA by America's Heat Products
NoMo Smoke Smokeless firepits are the perfect option for any and all outdoor activities. Whether you are camping, at the beach, or in your back yard, a NoMo Smoke smokeless pellet fire pit will make your events more enjoyable. Your friends, family, and neighbors will thank you for clean smelling air while enjoying the same ambience as a regular fire.
HASSLE FREE– Wood pellets are fast and convenient to use. You can have your fire burning virtually smoke free in seconds. No wood to cut and split or need to worry about wet wood. And best of all, less mess when your done with your fire. Less Work = More time to relax!
EFFICIENT – Wood pellets burn clean and create high temperatures greatly reducing the carbon footprint compared to burning cord wood. When you use dry wood pellets in your NoMo Smoke fire pit, you will enjoy an almost completely smoke free experience. Wood pellets also burn completely so there is almost no ashes to clean up when your finished.
RUGGED – American Made from 16 gauge steel.
HIGH HEAT – Capable of producing up to 1200 degrees Fahrenheit (649 Celsius) flames.
ENVIRONMENTALLY FRIENDLY – Leave's virtually NO TRACE!
EASY TO FUEL – Simply add more fuel with a scoop or cup. No splinters!
FAST LIGHTING – Load your pellets up to the easy to see fill marks, apply some lighter fluid or pellet lighting gel, then carefully light the pellets. The fire will light quickly giving you almost immediate success.
SIMPLE TO CLEAN –After the NoMo Smoke fire has completely extinguished and cooled, simply dump the ashes into the garbage or compost pile for easy disposal.
COMPACT – The convenient design stacks together for quick, compact storage or travel. Wood pellets are easy to pack and store, plus they may be transported across state lines and used in state parks unlike cord wood.
NO TOOLS REQUIRED – NoMo Smoke pellet fire pit stacks together quick and secure so you don't need any tools for assembly.
MULTI USE – Perfect for Camping, RV's, Tail Gates, Backyard's, Patio's, and more.